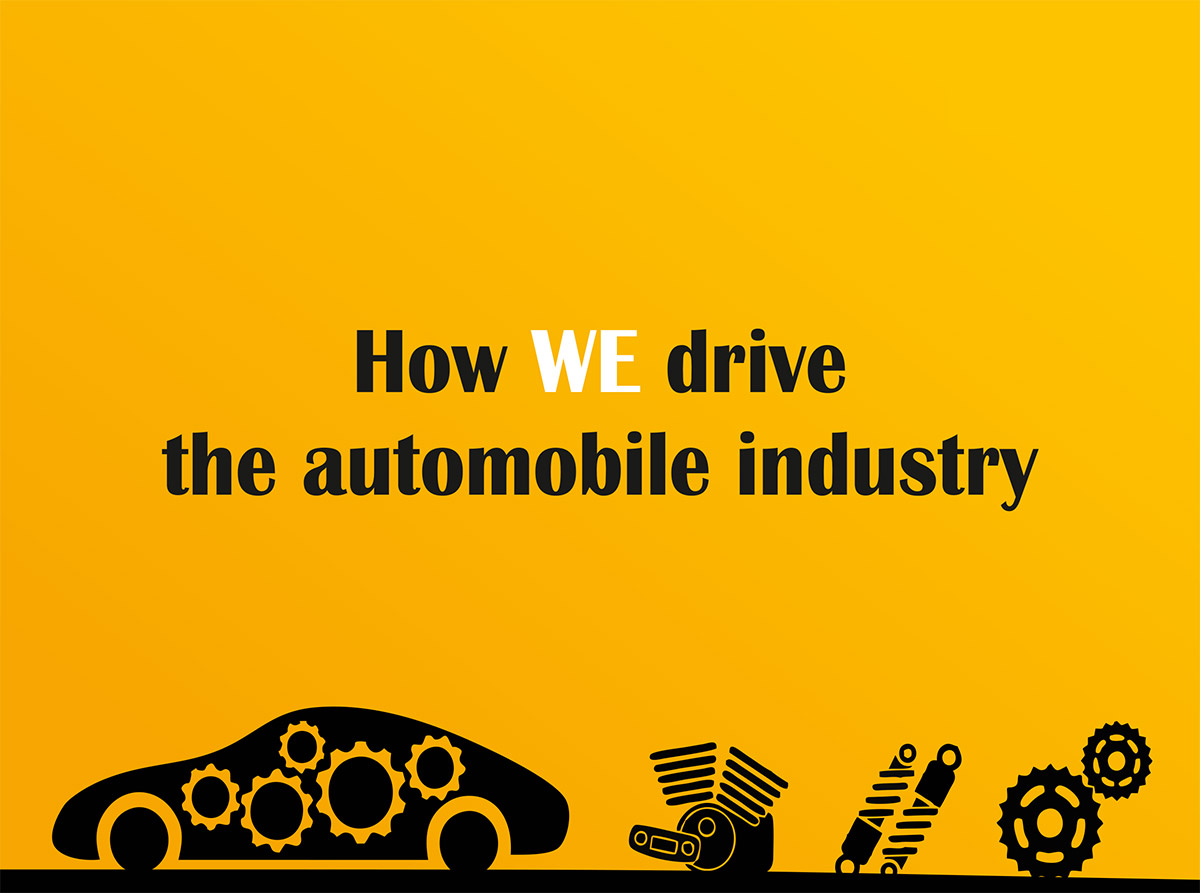 The automotive industry comprises a wide range of companies and organizations involved in the design, development, manufacturing, marketing, and selling of motor vehicles. It is one of the world's largest economic sectors by revenue. India became the fifth-largest auto market in 2019 with sales reaching 3.81 million units. It was the seventh-largest manufacturer of commercial vehicles in 2019.
How exactly are CNC machines used in the automobile industry?
A CNC machine has 3 most critical features which are – Speed, Repeatability, Accuracy, and precision, they play a very critical role when manufacturing automobiles. Today's CNC operations can involve both 3- and 5-axis machining as well as live-tool turning, these capabilities more or less amount to more ways for the machines to manipulate and act on the material, such that they can hone curves rather than just straight angles, and all in all, produce more complex results
Jyoti CNC's role in the automobile industry

Bearing Rings & Gear Rings –
TS 120 is Jyoti's fnest CNC turning machine. The automation with twin turret, twin spindle, and Gantry arm for uninterrupted and unmanned production makes it a machine desirable in the automation industry. One of the major components the ring gear is a part attached to an internal combustion engine that is part of the assembly which transfers the torque from the starter motor to the engine's crankshaft, in order to start the engine, TS 120 is the perfect machine for machining this. Moreover, TS 120 has the capacity to produce AC compressor parts that are too small to produce but are essential and are needed in large quantities.

Connecting Rod, Aluminium Crank –
To meet up focused demand of the fastest drill-tap in the Automobile, Surgical, and Telecom industries Jyoti has developed a high-speed drill-tap center known as Tachyon Series. The series is equipped with a fast electro-mechanical type integral pallet changer, fast tool changer, and dynamic rapid of 60 m/min for axis. This moving column drill tap centers ideally fit for small and mid-sized components like two-wheeler sprocket, connecting rod, Aluminium crank cover for continuous drilling-tapping operations with greater productivity offerings.

Crank Case & Gearbox Housing –
HX 600 provides multi-face machining in a single setup with high material removal and precision for Crankcase, Gearbox housing, Bell housing, rear cover etc. The heavily ribbed robust T-Base, step-up structure, excellent balancing, and high torque belt-driven spindle offers suitability for roughing to precise finishing work. With 180° swing type, auto pallet hanger with online fixture interface and auto tool changer machine serves as perfect productive solution in the segment.
Jyoti CNC Automation LTD is the one-stop solution for metal cutting, our main aim is to serve in the advancement of new technologies in the machine tool arena. At Jyoti, we consider our workplace to be a temple, precisely a temple of technology and our main aim is to make India technologically superior, we want all of our industries including automobile, healthcare, infrastructure, aviation and many more to be the best in the field and support our prime minister in his Make in India mission.