Strength
Research & Development
Research & Development
Our ability to deliver high precision multi-purpose products is also enabled by our dedicated research and development (R&D) facility at Rajkot, Gujarat and our R&D team in Strasbourg, France. R&D is key element of our ability to offer customised products to our customers. It is also a critical aspect of product development, and is integral to our process optimisation which ensures that we continue to evolve with the changing industry landscape. Our R&D capabilities are supported by design and development tools such as Pro/E Foundation, Pro/E advance assembly extensions, Pro/Mechanical solutions, Pro/Manufacturing UNIGR APHICS and Altair Hyperworks. As of June 30, 2023, our R&D team aggregated 129 employees in Rajkot,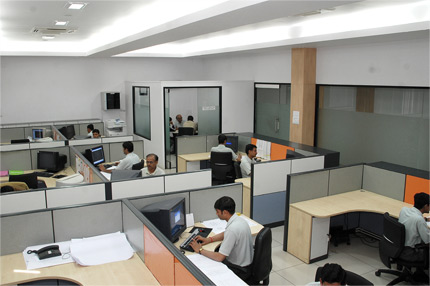 Our R&D team focuses on continually developing and customising our products and solutions. For instance, we have developed '7th Sense' solution, TPM (Total Productive Maintenance) friendly machines, CNC Machines with 'Linear Motor Technology', software such as 'Piston Oval Turning Software' (POTS). Our '7th Sense' solution incorporates features such as virtual machine screen that displays an updated status of the process, intelligent navigation to reduce errors, and enables 'smart analysis' and comes equipped with a customised dashboard which measures inter alia the efficiency and productivity of machines. Our CNC Machines with 'Linear Motor Technology' are geared towards enabling higher productivity due to reduced friction and other advantages.
The R & D Center of Jyoti has been dedicated to Leonardo Da Vinci
A man may die, nations may rise and fall, but an idea lives on. Ideas have endurance without death.
Basic research is what I am doing when I don't know what I am doing.