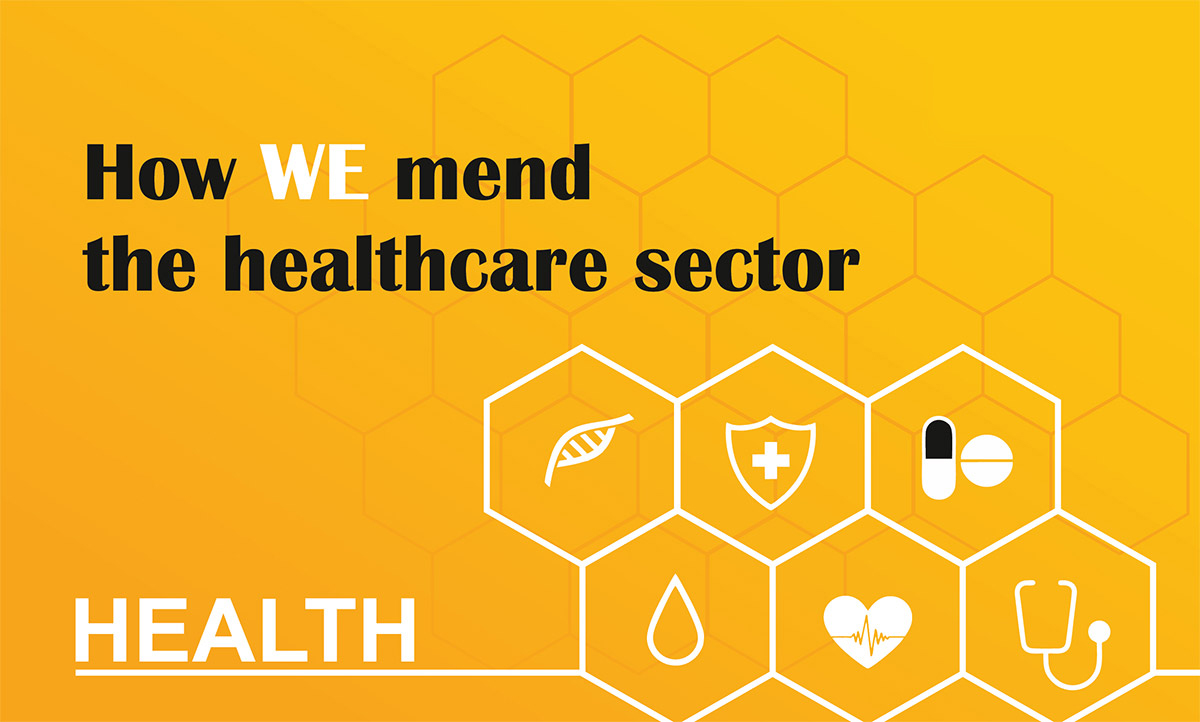 One of the most salient sectors in any economy is the healthcare sector. The healthcare industry is an aggregation and integration of sectors within the economic system that provides goods and services to treat patients with curative, preventive, rehabilitative, and palliative care.
How are CNC machines used in the Healthcare industry?
Few years back one could not imagine how CNC machines could be used for anything other than the manufacturing sector, but now various brave and intelligent minds have combined their manufacturing and medical knowledge. The ability of CNC machines to operate multiple axes simultaneously has allowed medical design engineers to innovate and design components that could alter medicine in various ways. Since the CNC machine allows for precision part imitation and consistency in even the most complicated surface designs and geometries, medical implants and devices can now be designed with less manufacturing limitations.
Jyoti CNC's role in the healthcare sector

Orthopedic Implants –
An orthopedic implant is a medical device manufactured to replace a missing joint or bone or to support a damaged bone. It is mainly fabricated using stainless steel and titanium alloys for strength and the plastic coating that is done on it acts as artificial cartilage. Our machines PX-20 and Tachyon 5 are high-speed machines that can cut precise shapes by prople machining, drilling, tapping, and self-holding threads. Our main aim is to replicate the human bone structure as accurately as we can.

Knee and Hip joints-
Knee and hip reconstruction largely dominates the joint reconstruction sector and therefore is the most relevant for CNC grinders as these joints, as well as associated instrumentation such as bone rasps/broaches, are often manufactured on CNC grinding machines. Our RDX series is developed precisely for die-moulds application with greater accuracy. The robust single-piece base and broader column structure made up of graded cast iron is better for vibration damping. The rigid saddle provides excellent stability during the high cutting conditions and heavyweight components. The series finds widespread applications to get the pace with growing die-mould market. Moreover, our machine K3X8 Five enables operation with 5-axis simultaneous from roughing to finishing of a variety of complex high precision applications. The fixed portal design combines high dynamics and accuracy with improved surface quality. These qualities make our machines perfect for knee and hip reconstruction.

Bone Plates-
Bone plates are like internal splints that hold the broken pieces of bone together. They are attached to the bone with screws, our machine DX 200-4 serves a platform to perform greater on high productivity and superior surface finish as it has derived from continuous development and innovation since Jyoti has begun to CNC machine tool manufacturing. The machine is most demanding due to its rigid step-up structure and construction with a versatile application that covers optimum dimension ranges of a work piece, which enables it to work on various shapes of bone plate precisely.
At Jyoti, we value our cutting edge technology and we like to share it through various industries to make India as advanced as it can ever be. We completely support our PM's "Atmanirbhar Bharat" mission and we regularly make advancements to complete his vision. Our machines play a vital role for making India's healthcare sector completely "Atmanirbhar"!