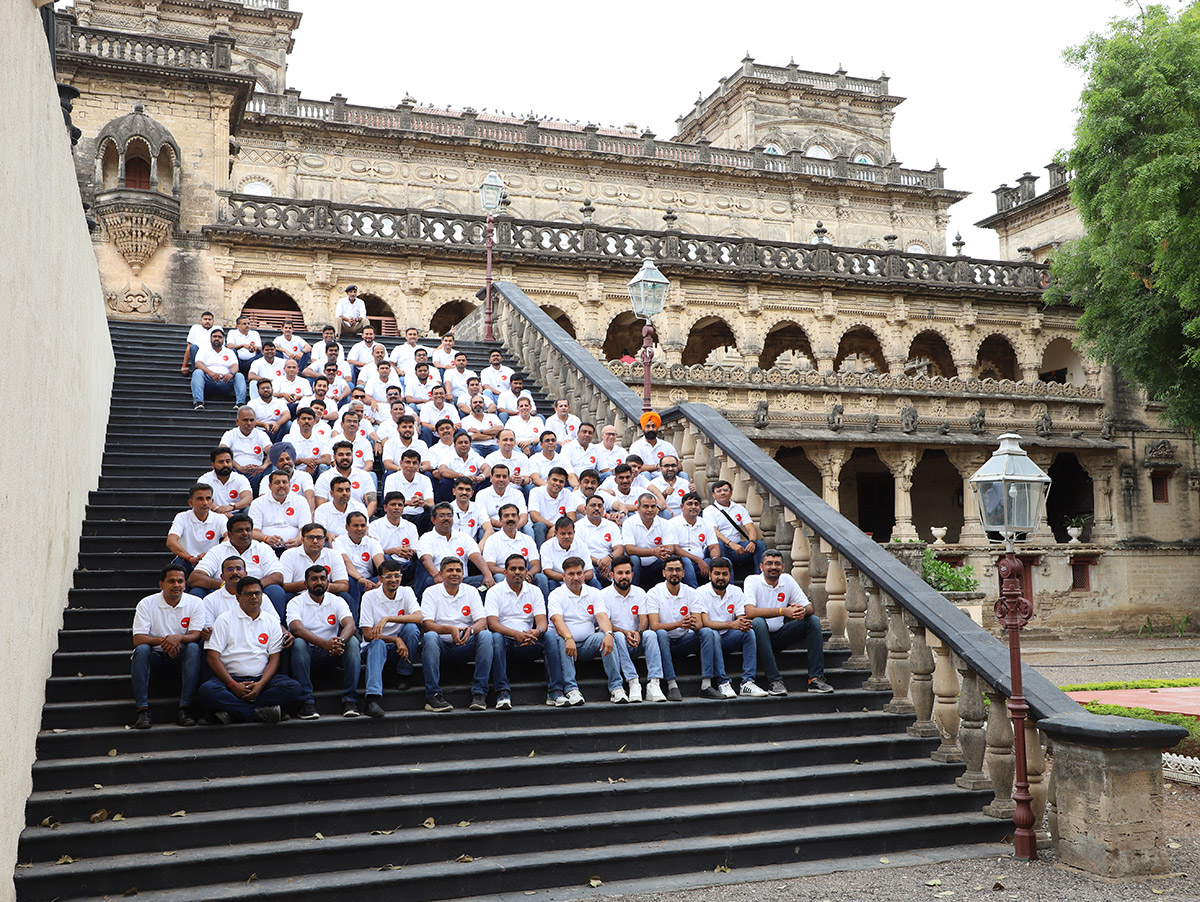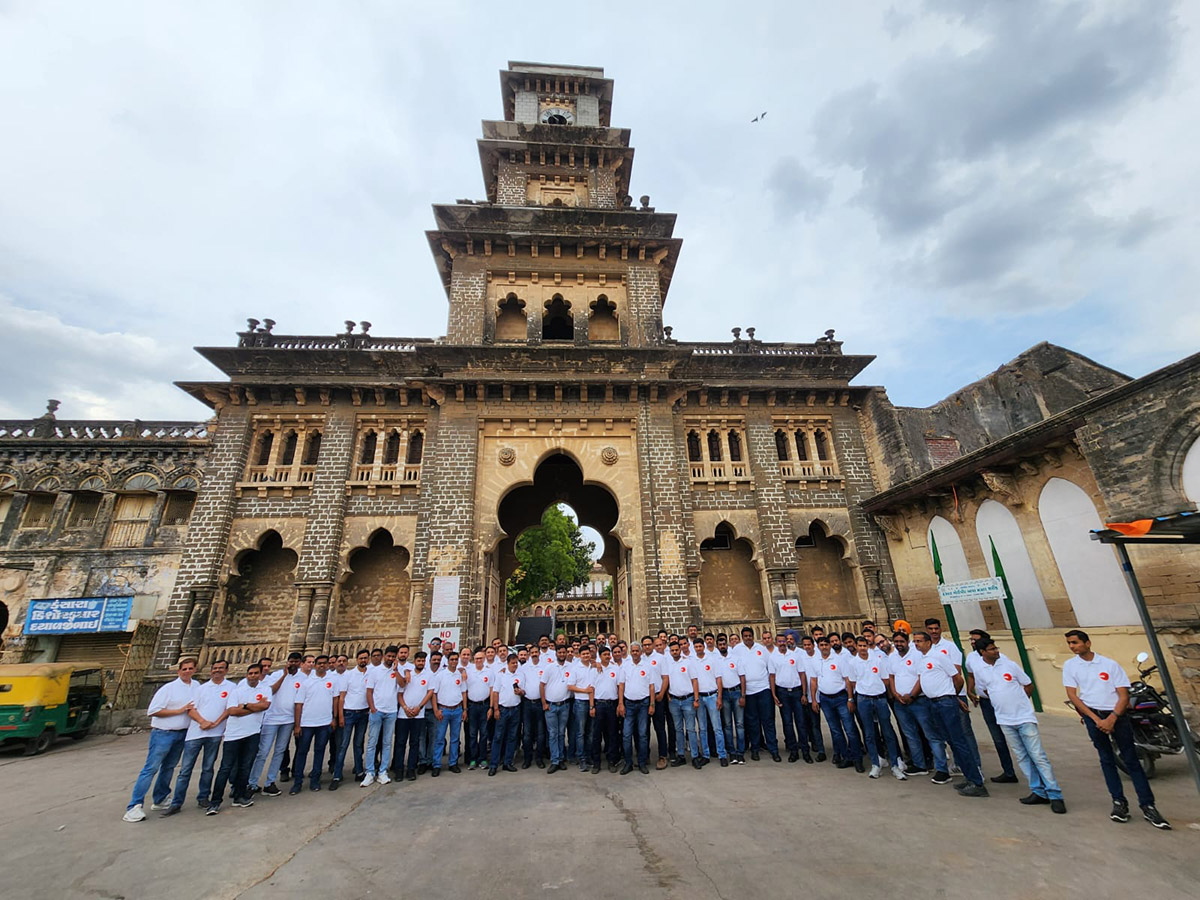 It is time to celebrate! Success always brings a great joy and responsibility. Year 2022-23 was a remarkable successful year as Team Jyoti had crossed all time high historical performance and set a new benchmark for future. The Annual Sales Retreat 2023-24 held on 8-9 April 2023 under the mantra of "One Team One Dream". The has received a fresh energy while meeting synergy with other teams and promised themselves to be more efficient for upcoming year.
Robert A. Heinlein says, "A generation which ignores history has no past – and no future". Our team shared few best memories at most exotic and historical small town of Gujarat named "Gondal". Gondal State was one of the eight first-class princely states of Kathiawar Agency.
Gondal has a rich history of art and literature thanks to Sir Bhagwant Singhji, who reigned from 1888 until his death in 1944, honoured with 11-gun salute. He is remembered for tax reforms, compulsory girl child education, well-planned & managed infrastructure and for stopping the practice of purdah. The first Gujarati dictionary called the Bhagvat GoMandal is a credit to Sir Bhagvatsighji. He was the only Maharaja to take a medical degree and other degrees.
Team Jyoti had inspiration to have foresight for open mind-set, embrace new idea, and accept the change as per requirement to work in synergy to achieve new height of success across the organisation. Felicitation ceremony was held at The Orchard Palace – the family residence of the Maharajas.